OUR PLATFORM
Through our platform you can replicate your processes in digital format without having to print them. In the POEs we integrate various models of electronic signatures that allow us to continue with the digital process, free of paper, to administer them in a simple and efficient way.

Gladtolink is a tool that drives the Digital Transformation of companies, automating their business processes without any type of programming.
Its immediate effects are cost and time savings, as well as promoting the elimination of paper as an ecological action.
SOFTWARE
The Platform is a management software to process, share and process data through digital documents and workflows, in a simple and intuitive way. Its notable characteristics are the speed of access, its security and traceability since the Platform registers all its activity, as well as who performs it. The Platform, in addition to being the repository (Library) where all documents and files are stored, backed up in a cloud, is a place where all processes are configured so that users can use them in an easy, simple and standard way, without the need of being a computer expert.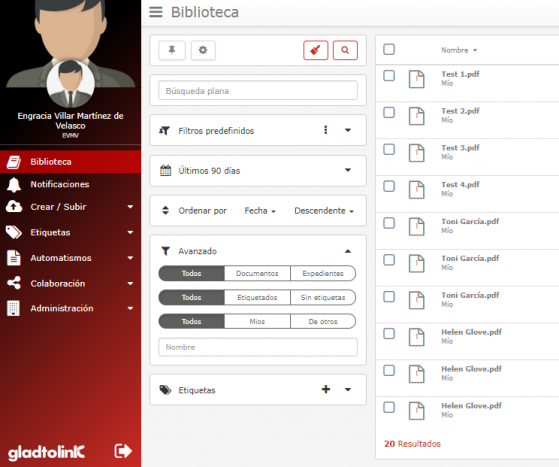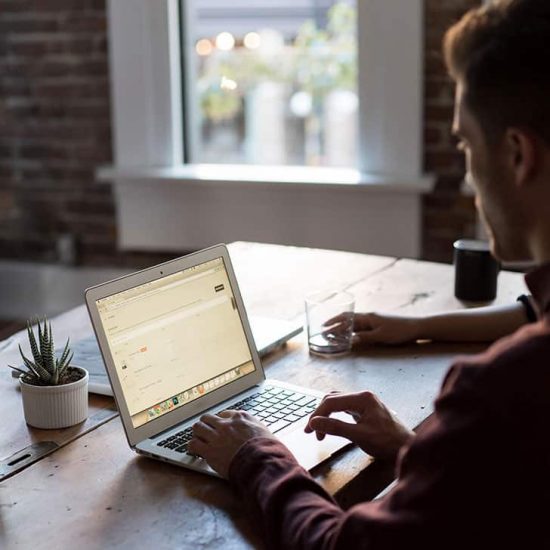 WHAT CAN GLADTOLINK BE USED FOR?
Here are some examples of these processes that are already carried out in various organizations: Control of travel expenses, Generation of Work Reports, Record of Working Hours, Satisfaction Surveys, External Links with forms for data capture, Generation and signature of employment contracts, Attendance Control for online courses
Flight Reports, Check lists of multiple processes, Environmental Inspections, Fines Management, Invoice Approval Management, Generation of internal informative emails, etc.
ELECTRONIC SIGNATURE SUITE "LEGALE"
Business Despapelization Platform (PDE) that allows the user to generate and manage their digital documentation in a friendly way and from a 100% paperless web solution. By using different types and models of signature, both simple and advanced, face-to-face and non-face-to-face, it allows addressing the signature of any electronic document between the different people who sign it, storing the document digitally.

* For the LEGALE Signature Suite, the client's attorney-in-fact is required to acquire an electronic certificate, processed online, individual and non-transferable, supported by Despapeliza.
** Values ​​do not include VAT.
*** Adding an additional 10 GB of available space has a value of $ 8,000.- VAT / month.