Did you know that the DT authorized the settlements in digital?
Discover how to integrate digital transformation into your business with Despapeliza.
The adoption of the electronic signature has accelerated in the context of remote work and digital transformation, allowing a modernization of the Labor Directorate.
Since July 2021, Law No. 21,361 authorizes the draft Law that adjusts the Labor Code regarding certain electronic labor documents, specifically settlements, mutual agreements and voluntary resignations of employment contracts in electronic form. In this way, the electronic employment contract is validated under equal conditions to the face-to-face procedure, before any of the Minister of Faith indicated in the Labor Code.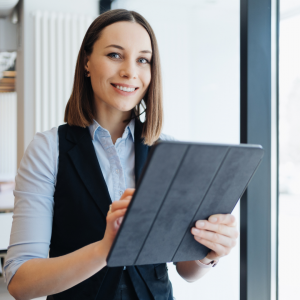 The main aspects of the Law are:
1. Electronic labor contracts such as settlements, voluntary resignations and mutual agreements will be ratified before the Labor Inspector. In this way, the labor settlement and the other electronic documents will have the same effects as the physical document, before any of the Ministers of Faith.
2. The employer must inform the employee if he will grant and pay the employment settlement electronically, indicating that said alternative is voluntary for the employee, where the person can also choose the way in person (notary or Labor Inspection). Therefore, it is voluntary for the worker to accept, sign and receive the payment electronically.
3. This settlement, resignation or mutual agreement, must account, at least, of the grounds for termination invoked, the payments that may have resulted and, where appropriate, the amounts that have remained pending and the reservation of rights that the worker would have formulated.
4. The Director of Labor, by resolution, shall establish the applicable procedure for the proper functioning of the ratification of the settlement, the resignation and the mutual agreement on the electronic portal of the Labor Directorate.
5. In the event that the worker rejects the electronic settlement granted by the employer, the latter will be obliged to make the respective settlement available to the worker in person, within the period established in the first paragraph or, if said settlement has expired. term being pending the electronic subscription of the worker, within a maximum period of 3 business days counted from the rejection of the worker.
6. The worker who has accepted the subscription of the settlement may state that he reserves the right to take legal action against his former employer.
7. The worker, having signed the resignation, the mutual agreement or the settlement, considers that there has been an error, force or fraud, he may claim it in court.
Manage your employment contracts, such as settlements, resignations or mutual agreement with Despapeliza's electronic signatures, in a totally digital way. Despapeliza, and its solutions, are your perfect ally in the digital transformation of your Human Resources department. Find out how we can help you comply with current regulations in force by contacting our sales team.